Anytime, anywhere
Safe and stable
remote work software
Whether on business trips, at home, or at customers, you can connect smoothly to the company's computer to work.
Dozens of security measurements to protect employee and corporate data privacy.
Help you create flexible remote work solutions that are at the forefront of the era.

HOW REMOTE WORK APPLICATIONS WILL SHAPE SUCCESSFUL BUSINESSES FOR THE NEXT DECADE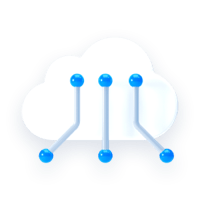 Advanced Information Management
Company data is fully stored in a centralized and managed manner.
100% no data leakage risk during data transit.
Hassle-free remote work solutions, avoiding file synchronization.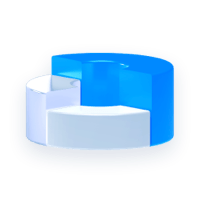 Optimize Office Space
Save rental cost.
Free up inefficient fixed workstations.
Improve office environment and corporate image.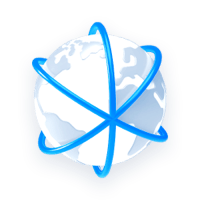 Focus on the Talent Team
More attraction, less churn.
Improve organizational flexibility.
Reduce employee turnover.
Strengthen employer brand image and talent attraction.
Use DeskIn Remote Work Software to Start the Office Revolution

Ultra-low latency of 0.07 seconds, the operation is natural and smooth.

Privacy screen protection, avoid information leakage.

Binding User to Device 1 to 1, office computer is more assured.

Batch deployment of AD domain users to simplify and standardise company management.
Start a new remote working experience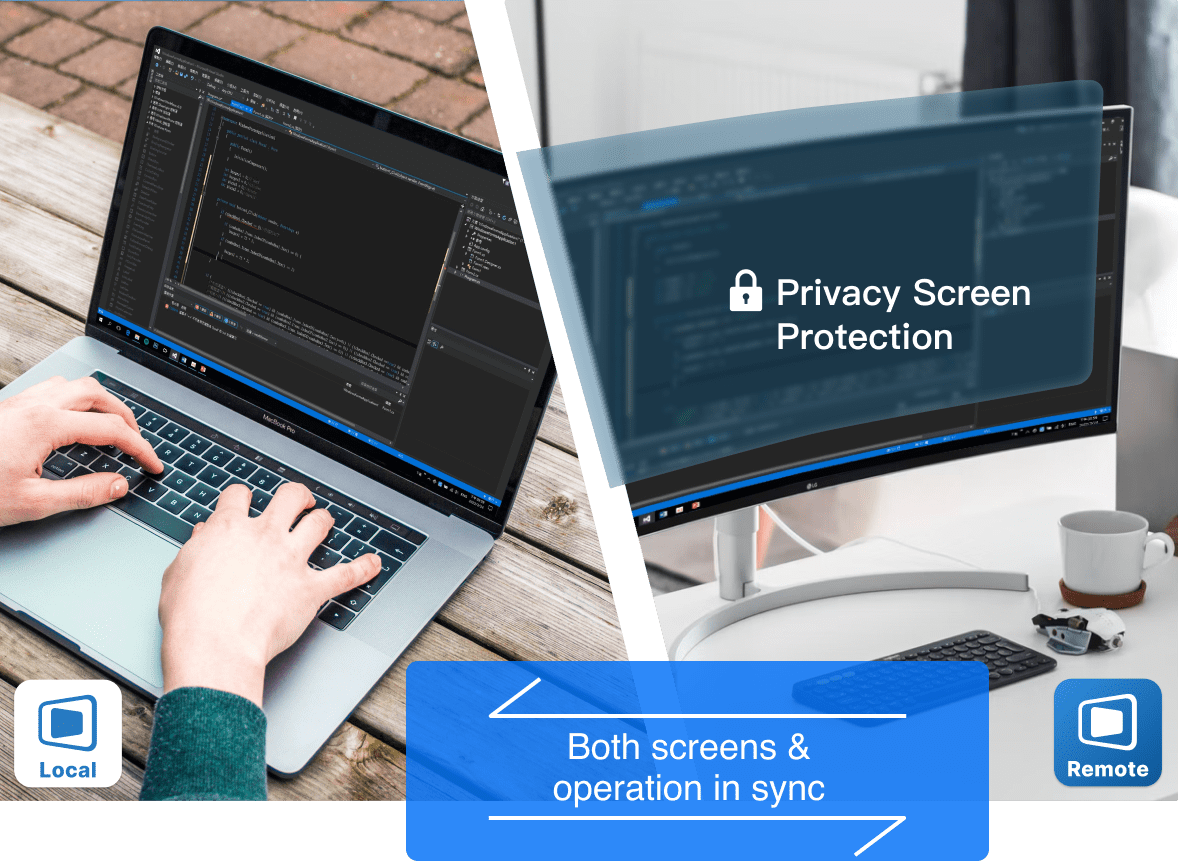 Enterprise Edition Premium Transmission Line
Ensuring
Smooth and Stable Performance
Enterprise users can use all 200+ nodes of SD-WAN network first. No matter where they are, they can access the backbone network nearby to ensure the optimal transmission path.
Only a smoother and more stable user experience can secure a reliable foundation for remote work platforms.
Start Trial
Batch Deployment and AD Domains Integration
Easy
First Deployment
It is easy to deploy using command line function. One command completes a batch installation as well as binds the remote devices to the enterprise device list at the same time.
It can connect to the company's AD domain, import member accounts in batches, issue installation packages, and easily and quickly deploy the service in thousands of scales.
Start Trial
Privacy Screen & Keyboard-Mouse Lock
Ensure Confidentiality
of Work Messages
Set up a privacy screen, a keyboard-mouse lock for the remote device, blank the screen, and prohibit other person from operating.
Start Trial
THOUGHTFUL SECURITY SETTINGS, SECURITY IN CONTROL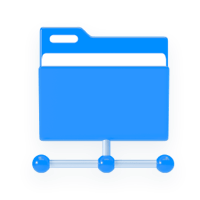 Connection Log
Encrypted Screen Recording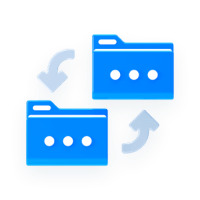 Controlled File Transfer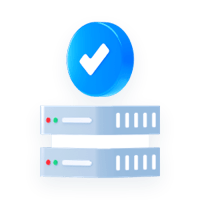 Account-Device Binding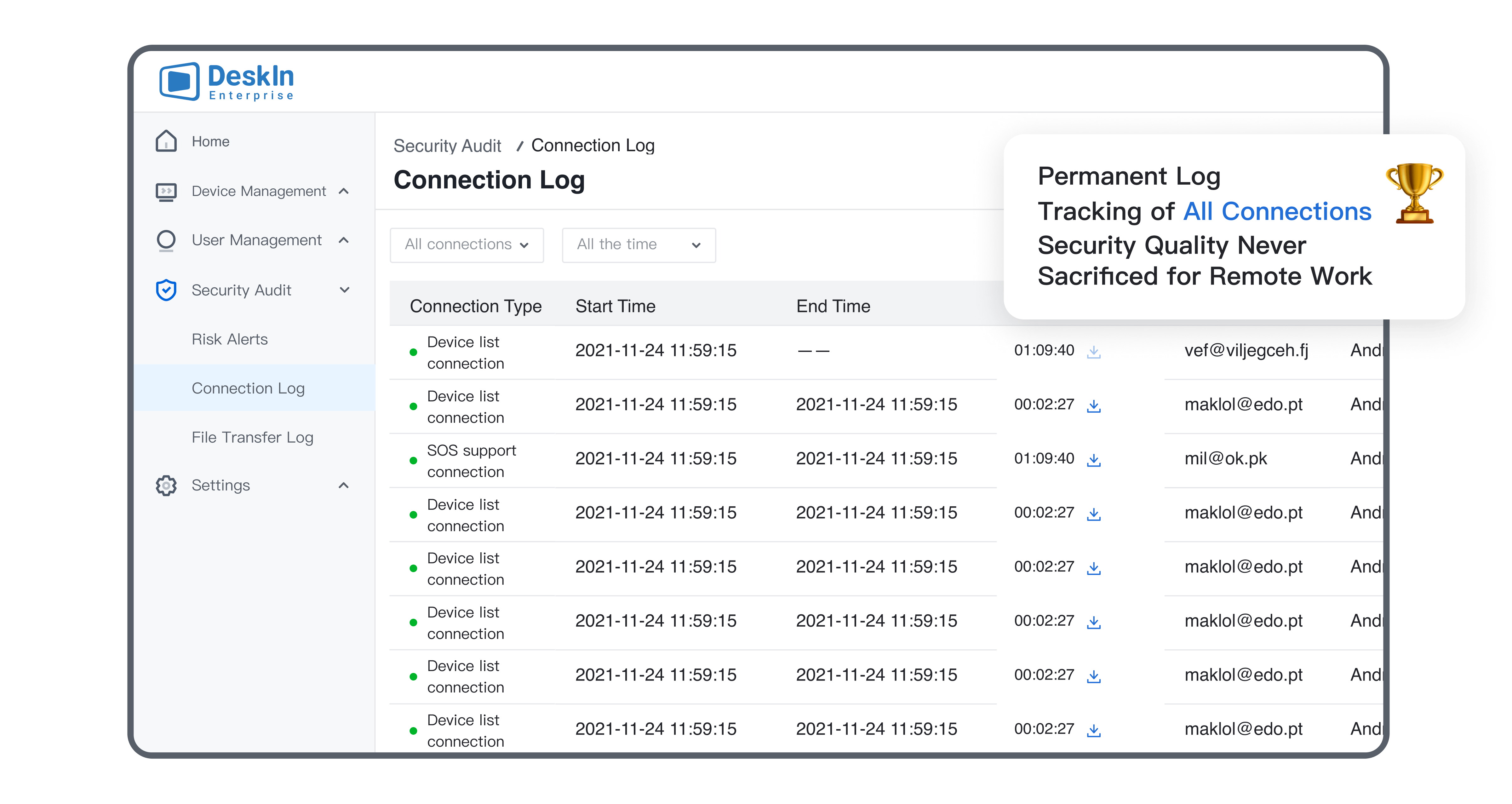 NO SHORTCUT TO STABILITY AND SMOOTHNESS ONLY HARDCORE TECHNOLOGY COUNTS
DeskIn
Over 200 nodes deployed globally.
More route options and backup guarantees.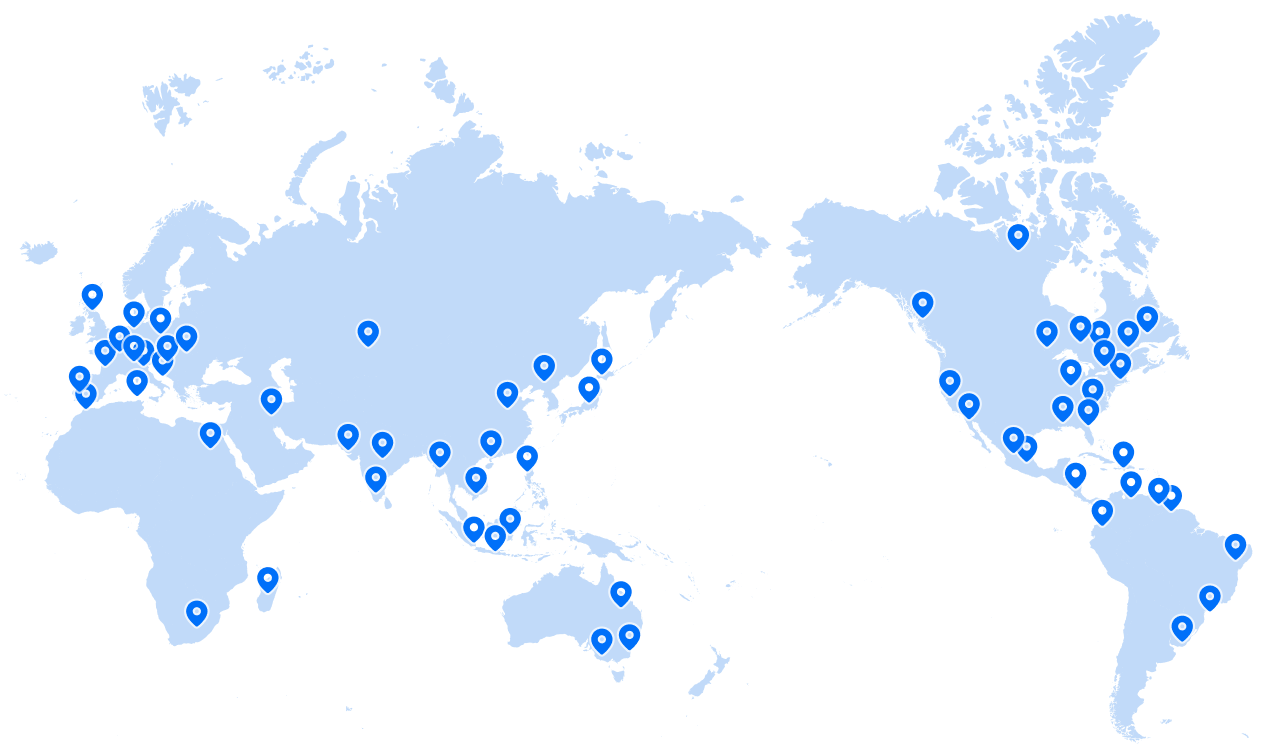 Traditional Providers
Limited forwarding server room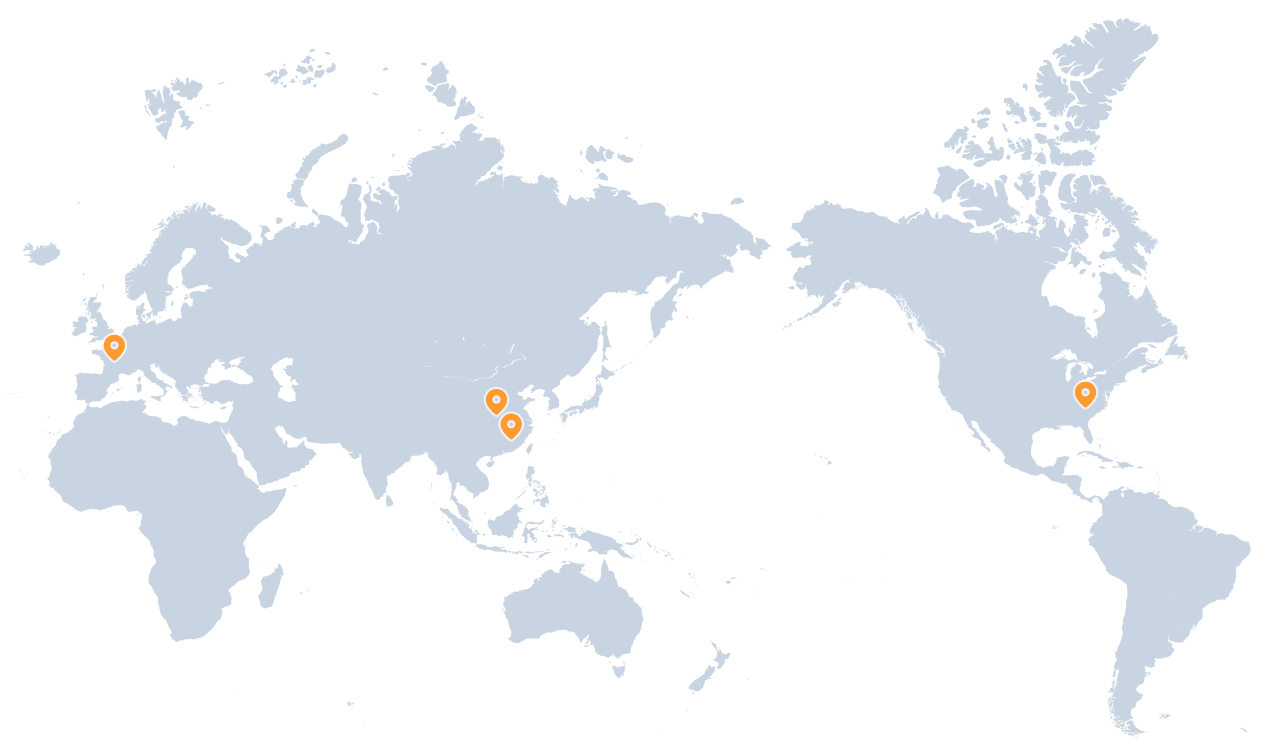 SCENARIO-BASED FLEXIBLE PRICING FOR OUR REMOTE WORK SOFTWARE, NO HIDDEN CHARGES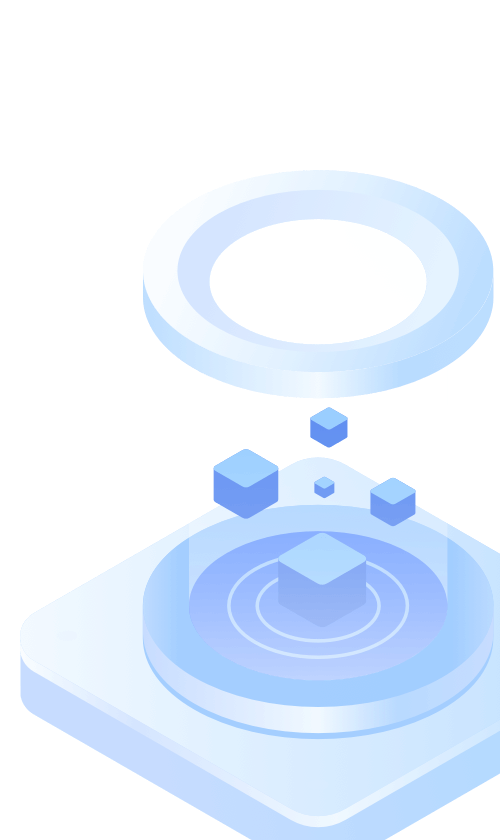 Enterprise - Standard Edition
Suitable for remote work solutions, virtual machine, multiseat (a single computer which supports multiple independent local users at the same time)
Free Trial
1 user
5 devices
1 channel
Disable device ID
Real-time monitoring and alerting
Permanently save operation logs
Encrypted screen recording
More security features and benefits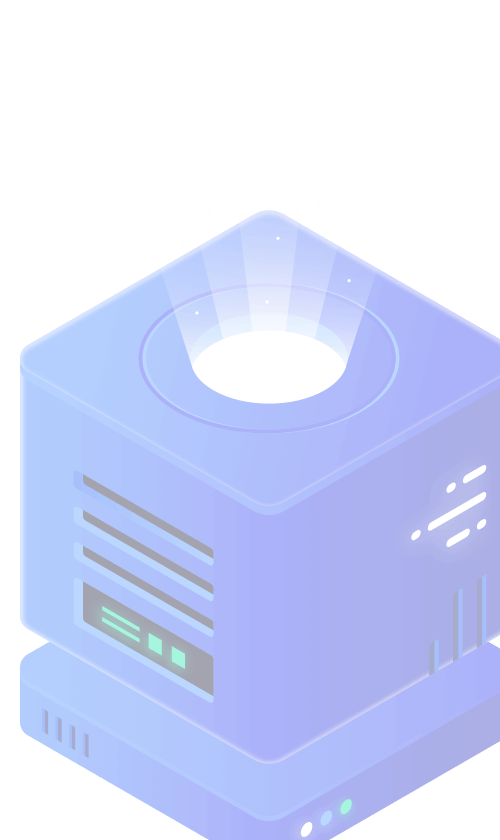 Private Deployment
Flexible customization of local deployment solutions for large scale team
Coming soon
Flexibly match your business need with account types and functional packages.
A variety of routing options are also available for private deployment solution, providing enterprise-level SD-WAN network services to customers.
Customize more security functions on demand to meet compliance requirements of various industries.
Competent in large-scale organizations, multi-branch, multi-site scenarios.
Applicable for structured organizations with 100,000-level devices and personnel.
QUALIFICATION & COMPLIANCE
Protection of data both in transit and at rest.
Enterprise focused Identity Access Management control and E2E 256-bit encryption in place.
Implementation of multi-factor authentication on every corporate connection in use.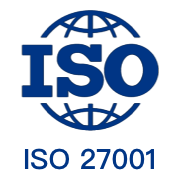 Information Security Management System Certification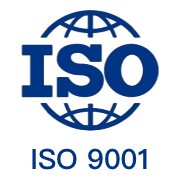 Quality Management System Certification